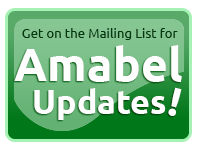 Location and History of Amabel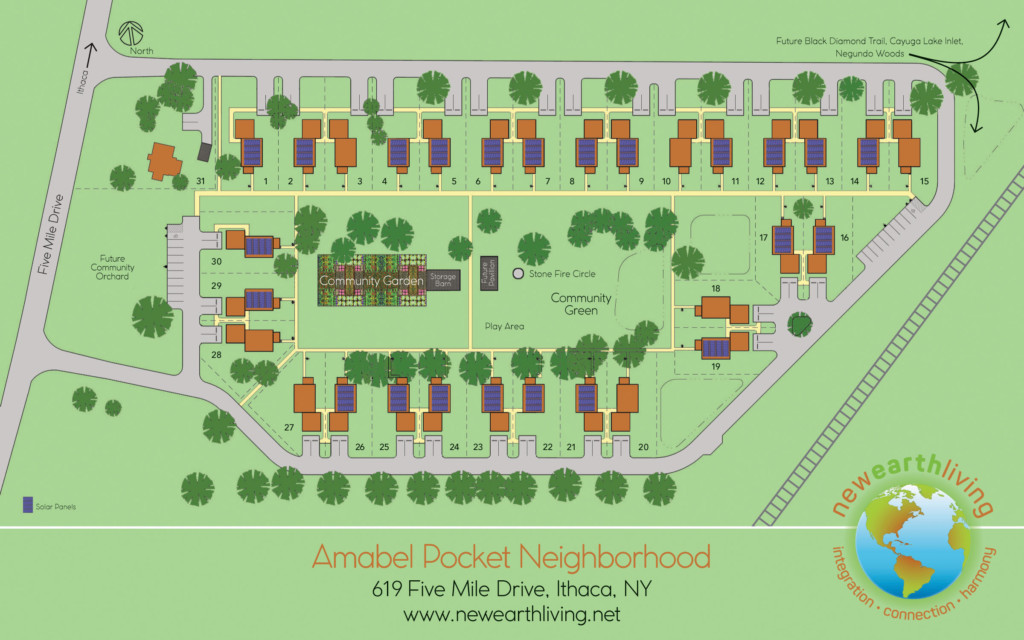 The Amabel Pocket Neighborhood's location is integral to its mission for sustainable, connected living. One flat mile from downtown Ithaca, Amabel is the only large housing community of its kind that is so close to the city's center. Amabel also lies adjacent to the future Black Diamond pedestrian and bike trail, which will lead to four local NYS parks, Cayuga Lake, Wegmans and Greenstar grocery stores, the Ithaca Farmers' Market, Cass Park, and other downtown locations.
The Cayuga Lake inlet also borders the site, allowing canoe or kayak travel to many of the above-named locations. These features make it possible to live without a car and thus to reduce greenhouse gas emissions.
The Amabel site is a gorgeous, park-like setting, with large, mature trees and an open meadow on the inlet and Coy Glen natural area. The soil is perfectly suited to residential development. Five eight-foot site excavations revealed that, unlike most land in the area, the soils at Amabel are not clay but consist mainly of Genesee silt loams, a very rapid draining alluvial soil composition.
Tests for the Storm Water Pollution Prevention Plan demonstrated that water drained at a rate of 1 to 16 inches per minute, which equals 66 to 960 inches per hour. This rapid rate means that water will rarely, if ever, accumulate on the surface of the land. Amabel therefore has little to no risk of flooding, unlike many other locations in or near downtown Ithaca.
The name Amabel originates from the site's previous landowners for three generations, the Mobbs family. This family name derives from the medieval female name "Amabel."