The Amabel Pocket Neighborhood will provide 30 single-family homes on a gorgeous piece of land close to downtown Ithaca, the beautiful Cayuga Lake, Buttermilk Falls State park, the Ithaca Farmers' Market, Greenstar grocery, shopping, restaurants, and many other destinations reachable by walking, bike, canoe, or kayak. The houses are arranged to allow private enjoyment of the site's exquisite natural beauty while simultaneously creating opportunities for interactions among residents and visitors. Growing and enjoying food, solarenergy production, and community-building practices are also key components of this cuttingedge neighborhood. The Amabel project is a venture of New Earth Living (NEL) LLC, a development company founded by Sue Cosentini. New Earth Living previously built the Aurora Street Pocket Neighborhood in the City of Ithaca.
Neighborhood Features at a Glance

A beautiful park-like setting, one flat mile from downtown Ithaca
An ideal location on the future Black Diamond pedestrian and bike trail, leading to four local NYS parks, Cayuga Lake, local grocery stores, downtown, the Ithaca Farmers' Market, Cass Park, and more
The Cayuga Lake inlet, adjacent to the site, allowing canoe or kayak travel to many of the above-named locations
LPurchase Pricing & Informationarge, mature trees and an open meadow on the inlet and Coy Glen natural area
Rapid-draining alluvial soil composition perfectly suited to residential development
A classic old barn for garden, bike, and canoe storage
Homes carefully designed for quality of life, energy efficiency, and solar-power production
Stained concrete exterior walls––a rich, substantial, stucco-like finish without maintenance headaches, designed to highlight the site's natural beauty
Simple, clean interior finishes, with some customization by owners
Ground-floor master suite option Optional carports and storage
Large, private yards and open areas for yard games, sunbathing, and other forms of play and connection
Large, central courtyard for organic community gardens and edible landscaping
Stone fire-enclosure
Intra-neighborhood Web connection for communication, car and resource sharing, and more
A thoughtful, engaging processes for governance, community building, and resiliency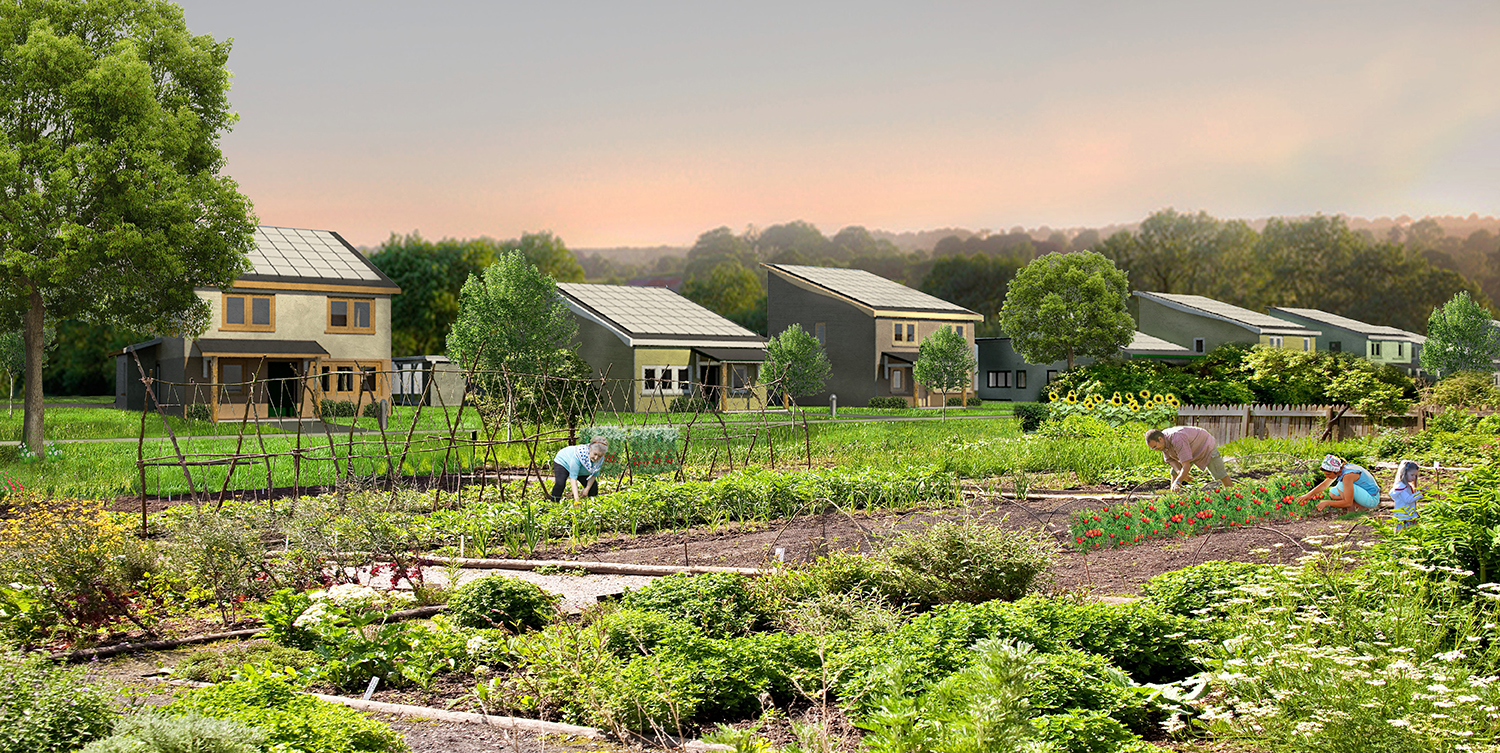 Want to get involved? Would you like to meet other people who share an interest in this new housing community? Log into Amabel Connection and start the conversation! Let's meet the neighbors!